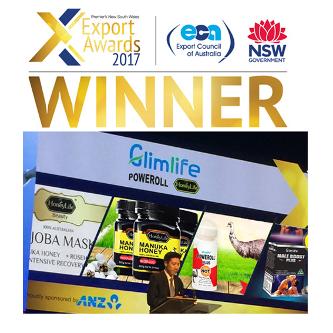 WINNER!
Glimlife Awarded the Premier's NSW Export Awards
Since 2006, Glimlife Health Group has received numerous international awards for its outstanding achievements in business leadership and product development. Recently, Glimlife was carefully selected by the distinguished jury panel of the Export Council of Australia (ECA) as the winner of 'The Premier's NSW Export Awards' Read More>>
AUSTRALIAN LEADER IN HIGH QUALITY BEE & HONEY PRODUCTS
Honeylife Australia's bee products are 100% Australian and highly prized for its superior quality throughout the world. Australia's wide open spaces, its clean natural environment and summer weather offer perfect conditions for the production of bee honey nectar. HoneyLife is the world leader in Australian Healthy bee products and we pride ourselves on upholding this reputation. All of our products meet or exceed the following standards:
100% Australian Premium quality
University laboratory testing for MGO value
All Australian sourced, made & owned
Raw unrefined honey without heat or chemical
Our Products
Our safety standards and level of quality of our Australian Bee products is second to none. Australian beekeepers adhere to strict Australian federal and international standards. The industry within Australia not only meets ISO (international) standards for honey production, it exceeds them. Australians and New Zealanders take great pride in the safety precautions taken to obtain their honey and Honeylife work hard to maintain this standard. They also hold high standards of quality for their honey/bee products and it is for this reason that so many households are choosing Honeylife's Manuka, Propolis, Bee pollen and Honeycomb.
Although a delicious jar of Manuka Honey is fantastic on your morning toast – our bee and honey products have a wide range of usages far beyond your morning breakfast. Below is just some of the ailments that our product range can assist with:
General Ailments – sore throat,

Beauty Care and treatment

IBS and IBM symptoms

Assistance with gastric reflux

Aids acne and eczema
The Honeylife product range includes:
Australia Manuka honey

Australian Bee Pollen

Australian Propolis

Australian Honeycomb

Gourmet Honey – ginger, lemon, vanilla, chocolate and more

Royal Jelly Bee products

Propolis royal jelly bee pollen
You'll also love our Specialty Honey & Bee Products from Australia:
Honey Propolis beauty products

Medicinal bee & honey products

Propolis Honey candy candies

Propolis liquid capsule

Gourmet Honey gift packs
So, whether you are looking for pure honey, gourmet honey, honey for kids, Manuka honey, honey gift packs, honeycomb, propolis or royal jelly honey, honey candy, bee pollen, Manuka face masks and many more Manuka cosmetic products then Honeylife has everything you need. Browse our product range today.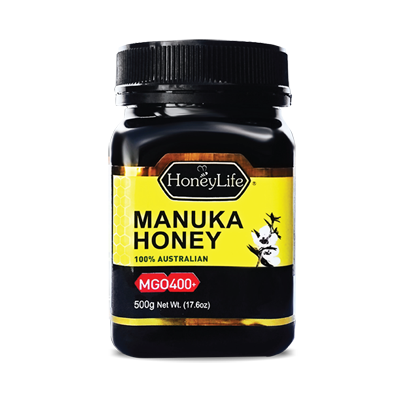 Award & High quality control:

• Made in Australian with GMP code.
• Register with Australia Register Therapeutic Goods (TGA).
• Third party laboratory test for pesticides, heavy metals and bacteria.
• $10,000,000 World-wide product liability insurance.
• Member of Australian Honey Bee Industry Council.
• Australia NSW Export Award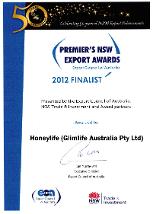 2012 Premier's NSW Export Awards Finalist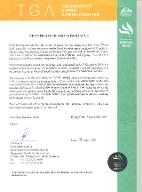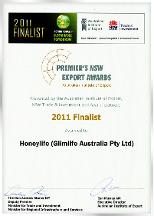 2011 Premier's NSW Export Awards Finalist